I begin by choosing colors and considering the shapes of the finished vessels. Glass is then cut with these final compositions in mind.
I often create a series based on color palette for a small collection of related one-of-a-kind pieces.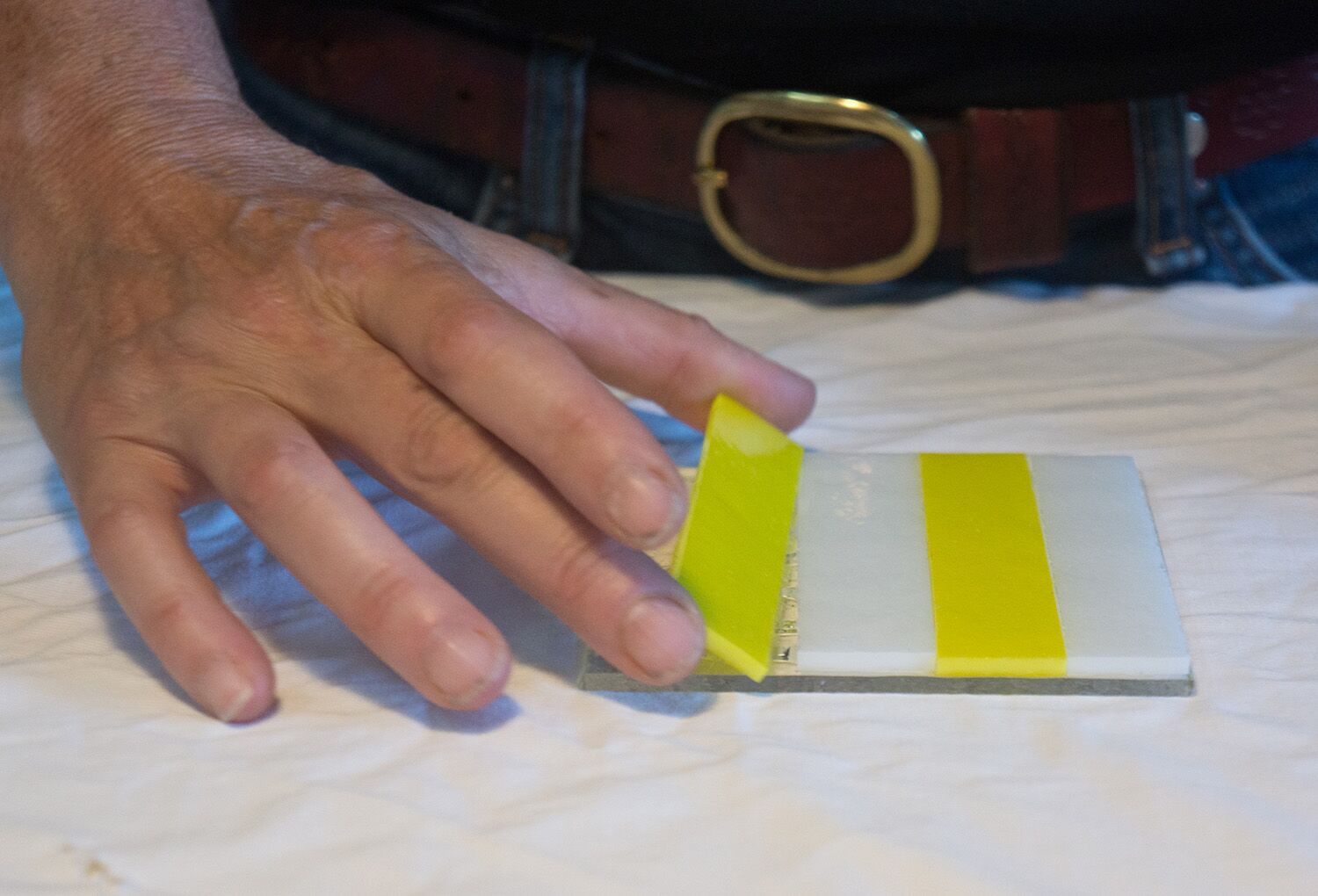 With the cut glass, I begin design and assembly. Each tile becomes a small, layered puzzle with a "front" and "back". The two sides becomes the interior and exterior of the vessel.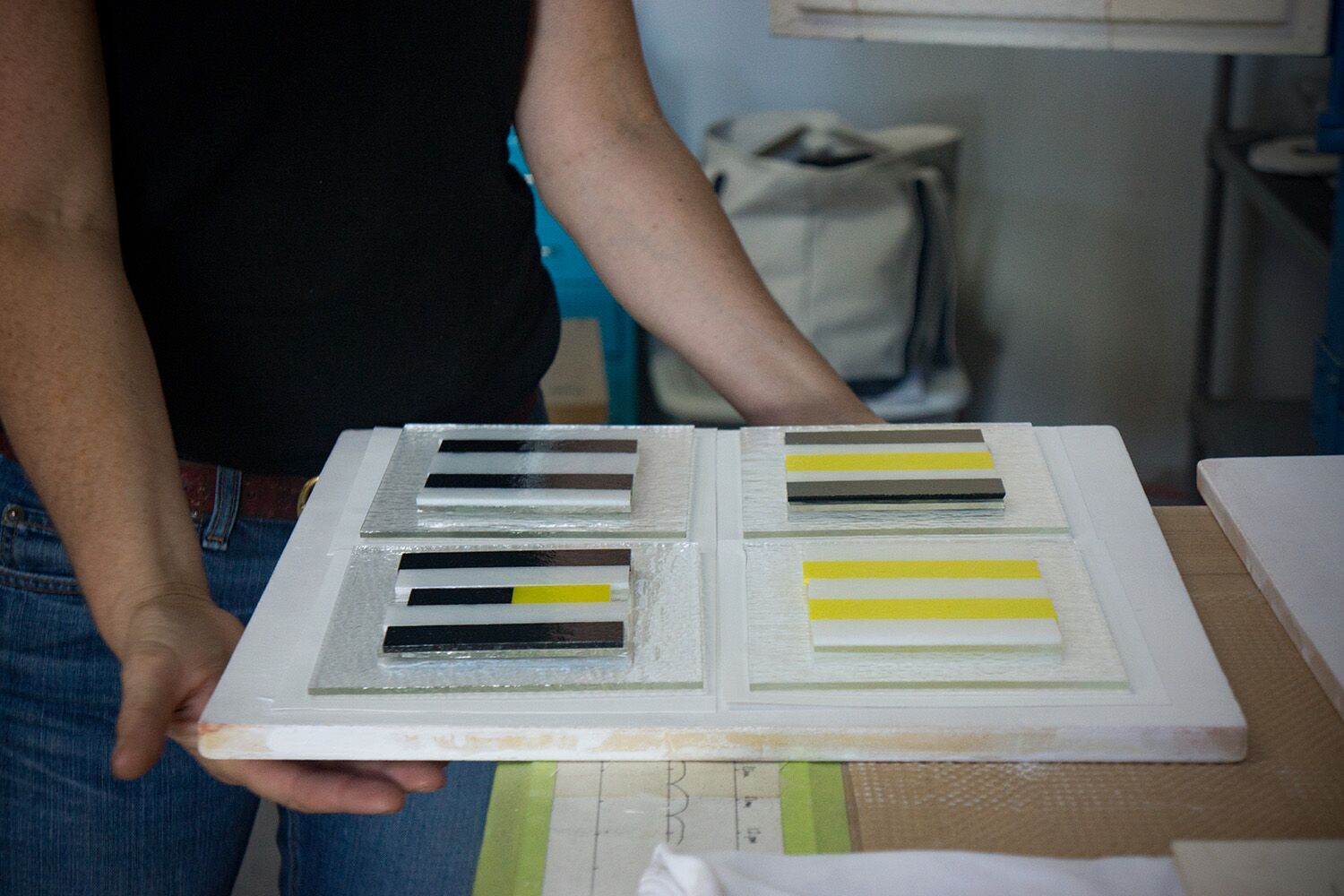 Layers of glass are placed into the kiln for up to 14 hours where they fuse together at a temerature of about 1350 degrees Fahrenheit. The result is a solid tile that will undergo another process before becoming a vessel.
This is the first out of two firings for each piece.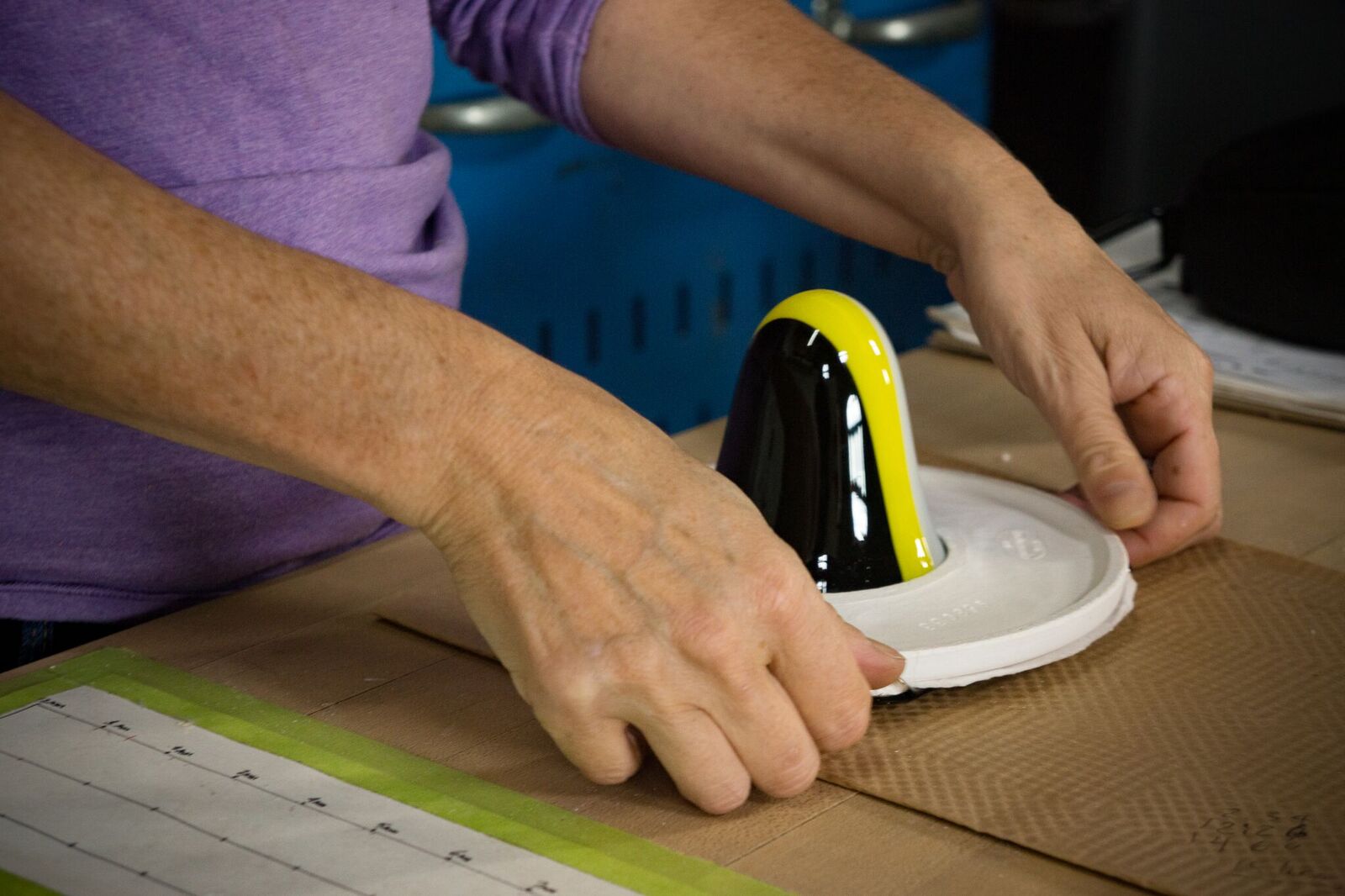 By employing heat and gravity, work is done to form the shape of each vessel. This firing is when the length, shape, bends and folds of each vessel are controlled by time and temperature. A drop out ring (pictured on the right) is the "mold" used to create these forms.
Once the shapes are removed from their bases, they are taken into the finishing shop where the tops of the vessels are cut and polished into their desired shapes.